Free Barbershop Software
The premier appointment scheduling software designed specifically for barbershops, and it's completely free.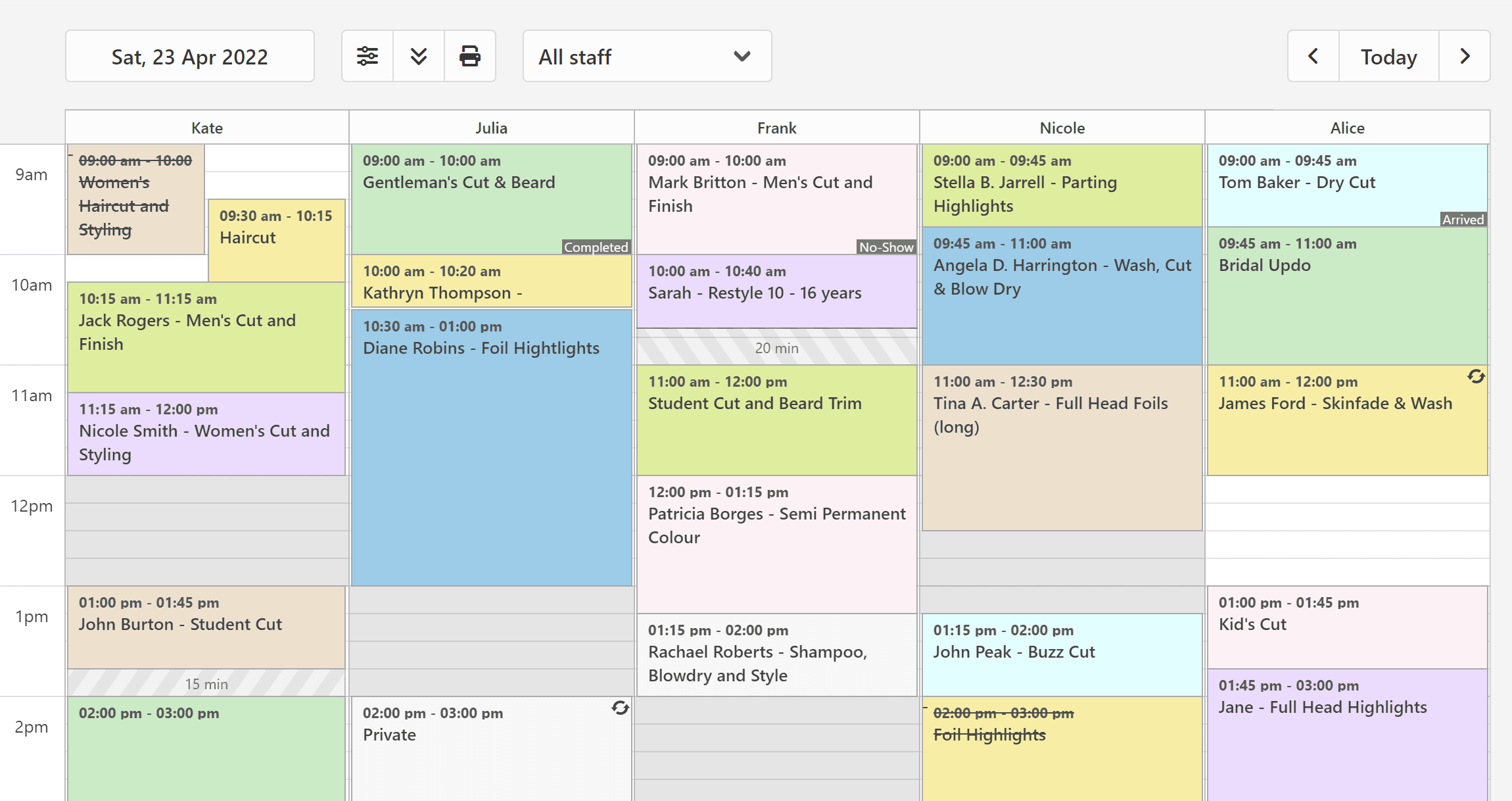 Appointment Reminders
Keep your schedule of appointments running like clockwork! Our automated system handles confirmation, reminder, and notification messages.
Online Booking
Maximize your day without being tied to the phone. Our specialized online booking system allows customers to schedule and modify appointments directly through your barbershop's website.
Boosting productivity
Eliminate repetitive or time-consuming tasks. Our barbershop software streamlines daily routines, automating essential tasks to keep your schedule in check.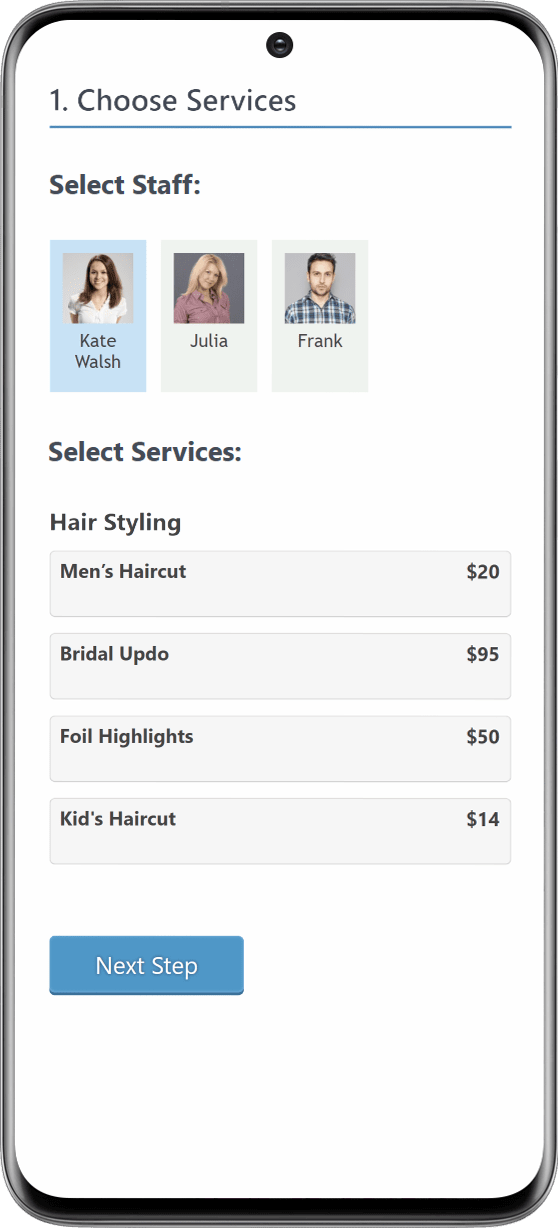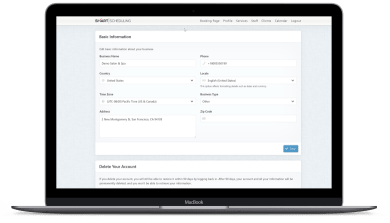 Book appointments with ease on any device
Our barbershop software flawlessly operates on a variety of devices. Be it a smartphone, tablet, or computer, our web-based application eliminates the need for software downloads or app installations.
Understand your clients' needs
Ensure exceptional client satisfaction by tracking individual details such as past appointments, preferences, and contact information.
No more no-shows
Eliminate no-shows and time loss with our automated appointment reminders, which ensure that clients are aware of their scheduled visits.
No double bookings, no delays
Our system prevents double bookings and provides the option to add time between appointments, so you and your staff can always stay on schedule and keep clients satisfied.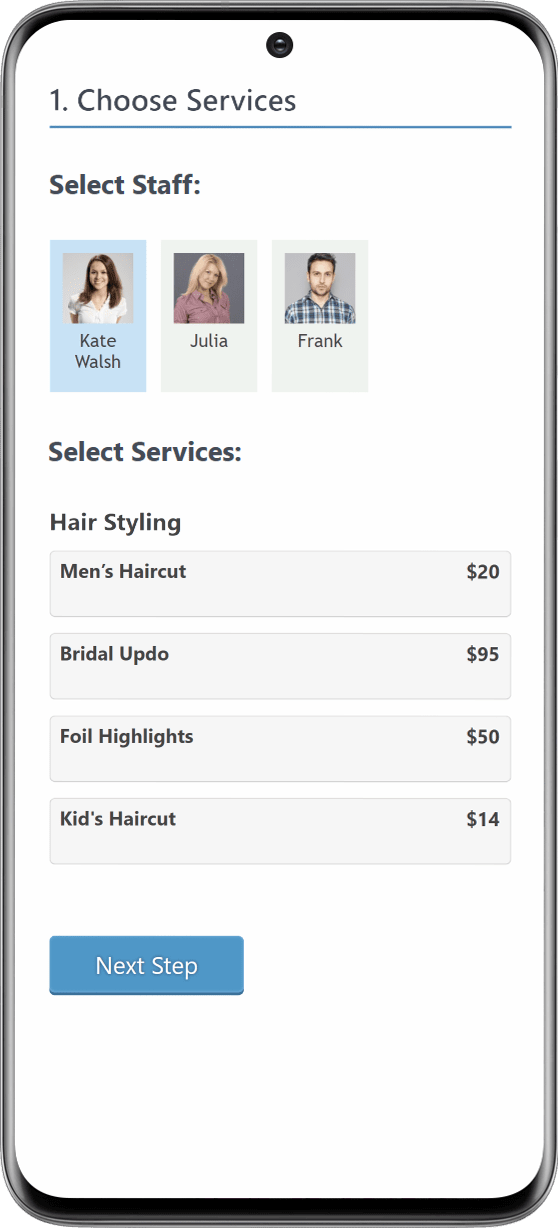 Free Software
No credit card, no trial period, free and unlimited use!
Sign Up
Frequently Asked Questions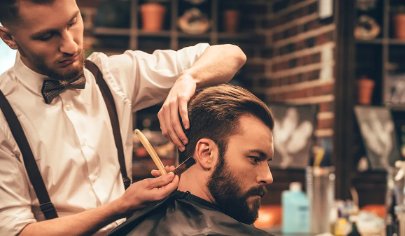 Is your service really free? Are there any hidden costs?
Our service is really free and there are no hidden costs. The only service that is associated with a fee is SMS reminders for clients. However, SMS reminders are an optional feature. By default, we send only free email reminders.
Can I integrate online booking into my website?
Yes, you can easily add online booking to your website using a hyperlink. Navigate to "Profile" → "Online Booking" to find the URL for your booking page. Use it to create a clickable link or embed a window (iframe) on your site for seamless on-page booking, allowing visitors to book online without leaving your website.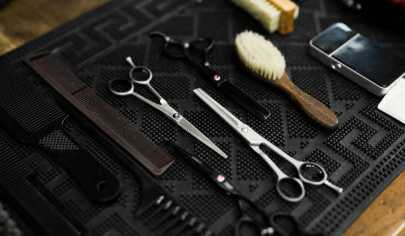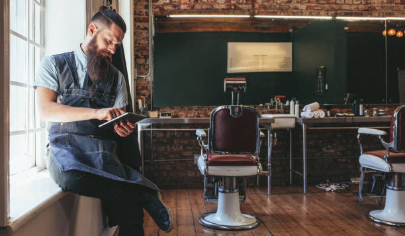 How does the system manage scheduling conflicts?
Our web-based platform has safeguards to prevent conflicts. Clients can't book overlapping appointments unless you enable double booking for specific time slots. However, you and your staff can create overlapping appointments without restrictions.
Can clients book multiple services simultaneously?
Yes, your customers can book an appointment that includes multiple services. Also, you can limit the number of services that can be booked at once.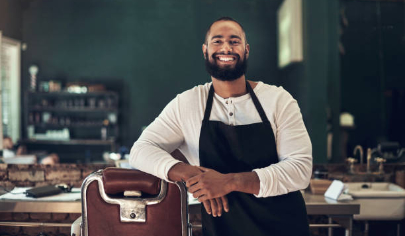 Free Software
No credit card, no trial period, free and unlimited use!
Sign Up